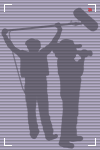 "The Children of Chabannes"
When all around them turned to hate, the people of one small village turned to their hearts.
Genre

History, Human Rights, Religion, and Social Issues

Synopsis

A magical World War II tale of resilience and love, THE CHILDREN OF CHABANNES reveals the untold story of how the people in a tiny village in unoccupied France chose action over indifference to save the lives of 400 Jewish refugee children. Returning to the forgotten corner of France with her father and uncle (two of the saved children), filmmaker Lisa Gossels and co-director Dean Wetherell movingly recreate the joys and fears of daily life in Chabannes during the war. Through warm and wonderful accounts from the educators, townspeople and from the children themselves, we see how this oasis of hope is shattered in August of 1942, when the war reaches the doorsteps of the crumbling chateau where the children lived.

THE CHILDREN OF CHABANNES delivers a profound message of tolerance. The film documents the remarkable efforts made by the citizens of Chabannes, who risked their lives and livelihoods to protect these children, simply because they felt it was the right thing to do.

Stage

finished

Running time

92 and 59 minutes
Prod. Co.

Perennial Pictures, Inc. (now Good Egg Productions) and Weth

Country

United States

Years of Production

1996 to 1999

Locations

France, U.S.
Release year

1999

Festivals

Full Frame Doc FF, Human Rights Watch, Nantucket, Palm Beach, Seattle Intn'l, Mill Valley, Montreal Fest W Cin, Hot Springs Doc FF, Denver FF, Philadelphia, Ft. Lauderdale, Santa Barbara, DocAviv, Cleveland Int'l, Bermuda FF, St. Louis Intnl FF and more

Awards

Emmy Award (2001) and 10 film festival awards, including Nantucket (audience award), Spec Jury Prize, Avignon, Best Doc, Ft. Lauderdale, Human Rights Award, River Run FF, Films From Commitment, Wine Country FF and more

Distribution

Now distributed by New Video/Docurama

Broadcast (Acq.)

HBO Signature, American Public Broadcasting

Language

English, French

Subtitles

English, French
Browse documentary films on The D-Word