Jeffrey Radice

(Professional)
Films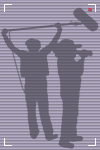 Jeffrey Radice: Executive Producer/Director
The continuing social legacy of the US bombing campaign in Laos during the Vietnam War.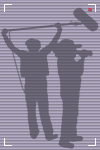 Jeffrey Radice: Producer / Writer / Director
The back story on the LSD no-hitter pitched by MLB player Dock Ellis in June 1970
Bio
Public Bio
Jeffrey founded Slowkid Productions, Inc. and has produced narrative and documentary short films shown to festival audiences on four continents, including two Sundance-selected short documentaries with Scott Calonico, The King and Dick (2003) and LSD A Go Go (2004). He is a graduate of Duke University with an A.B. degree in Cultural Anthropology. He has worked in IT and software for Apple, salon.com and Sendmail, Inc.