Ole Bendtzen

(Professional)
Films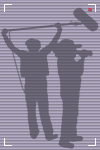 Ole Bendtzen: Director and scriptwriter
in the name of the father, the son and Diego Maradona
Bio
Public Bio
Biography
The Danish film director Ole Bendtzen was born in Copenhagen, Denmark, 1976. He has attended film school in New York and has a Masters Degree in film science from the University of Copenhagen. He has written and directed numerous documentaries, shortfilms, musicvideos and commercials.
Short CV Ole Bendtzen (born 1976)
Graduated in film and theater directing from Valencia College, Orlando, Florida and The New York Film Academy (1998)Masters degree in Film and Media Science, University of Copenhagen (2002)
Writer / director of documentaries, shortfilms, musicvideos and commercials. See credits below.Honored with "The Emerging European Filmmaker Award" in 2004 by The International Cinema and The Italian National Film School in Milano and winner of the "The Berlin Today Award" for documentaries at the Berlin Film Festival (2008).
Credits as director
"Lunchbreak" (1997)
"Metamorphosis" (1999)
"Under en festival" (2000)
"Waiting for Joe" (2002)
"Anxiety" (2003)
"Outside the World" (2005)
"Clarity" (2006)
"Berlin Hair Today"(2008)
"Football is Good" (2010) www.footballisgod.dk
Credits as director also includes musicvideos and commercials, among the artists are "Tue West", "Magtens korridorer", "Den gale pose" and commercials for "Danske Spil", "Sparbank Nord", "Jokeren er løs".